WELCOME TO PLYMOUTH PRIME MEATS
Fresh Meat. Skilled Butchers. Cut Every Day.
A Butcher Shop With A Purpose
Plymouth Prime Meats was created with the idea of bringing back a lost piece of the past. A neighborhood butcher shop where the employees take the utmost pride in their craft and strive to build personal relationships with every customer. Food is something we view with reverence and should be handled with the utmost respect. Our meats are cut meticulously and displayed dignifiedly, not wrapped in plastic or hidden within a shelf. We seek to change people's perception of food by adding the once-lost, person-to-person aspect alongside a sustainably focused concept.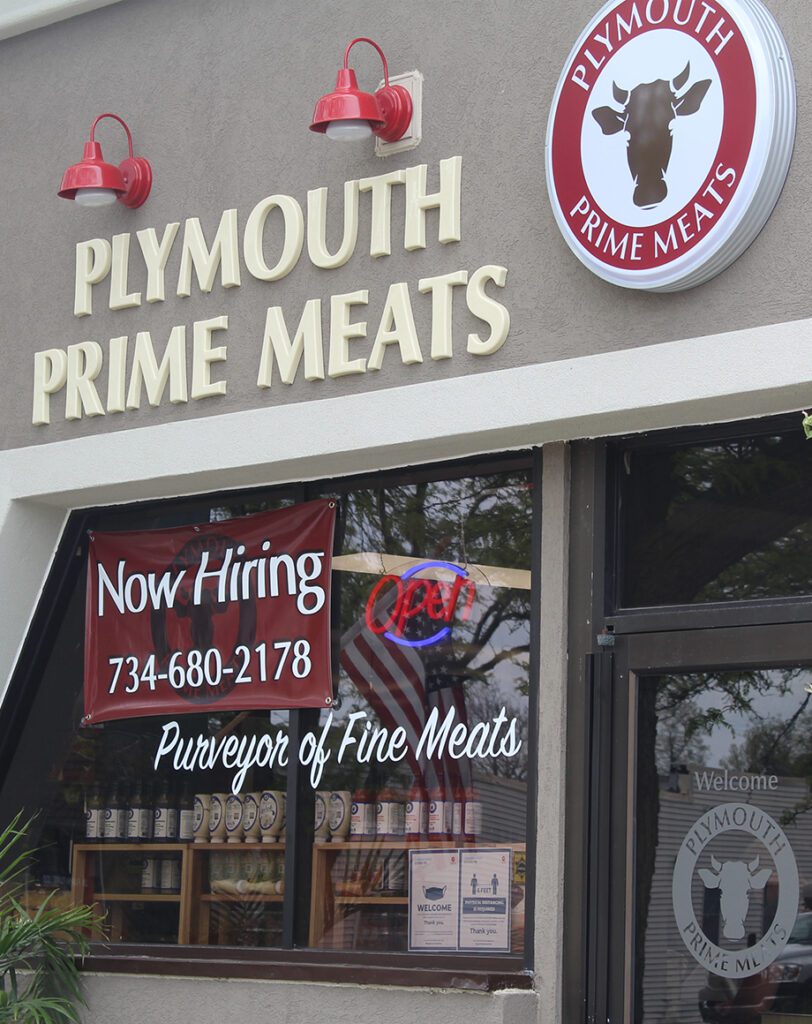 A Premium Butcher Shop Right In Your Neighborhood
Plymouth Prime Meats is a local butcher shop right in the heart of downtown Plymouth, Michigan. Our skilled butchers provide the best and highest quality cuts of meat products that you can find in the Metro Detroit area. We serve a wide range of products from premium steaks to seafood. We offer specialty products as well including aged beef products and homemade sausages and kabobs. Stop on by today and pick up the perfect meal for you and your family. 
Best meat market in the game and you won't find better quality steaks at a grocery store or any other big supplier. Prices are reasonable and the product is top notch. Guys that work inside are friendly as can be also.
Mary Ann Whately
March 25, 2023.
Great customer service. Everything is fresh and delicious
AkubraJoe !
December 20, 2022.
One star for mismanagement of Christmas time expectations. I can go to any other butcher and walk out with a rib roast or order it because they have good management skills. But at Plymouth Prime...not a chance...order it three weeks in advance or don't go to the store. The people working were polite but not helpful at all.
Don Wa
November 11, 2022.
High quality meats, friendly butchers, and convenient location. Plus, the other customers are cool to talk with while you're waiting, as they are into the whole experience just as you are. Be sure to try their brats. They are excellent, and they don't have the preservatives that some of the national brands have.
Kyle Knoll
September 11, 2022.
Great butcher shop, and the only one in the area with such a great selection of prime meats. Pricing is less than the internet and their products are always fresh! Call in a fish order Thursday and they'll have it ready fresh for you the next day.
Lauren Harrisstep
September 8, 2022.
Just buy your meat from here. These guys are great. Everything is super fresh, great quality, and priced just as good as anywhere else. They answer any questions, and they know their stuff. Love this place.
Got the most delicious spare ribs. Excellent on the grill!
David Luick
July 11, 2022.
I just found this place yesterday, and I've already been back twice. The A5 Wagyu is legit. When I asked about it, they were actually were cooking samples at that moment. Lucky me. And their rewards program is awesome- I'm saving up for a lb of free Wagyu! Can't wait to try the marinated chicken wings and salmon tonight!
The Plymouth Prime Meats Rewards Program
Build up your points and redeem them for amazing perks such as discounts on products, percentages off your order, and more! Get access to special promotions you can share with family and friends.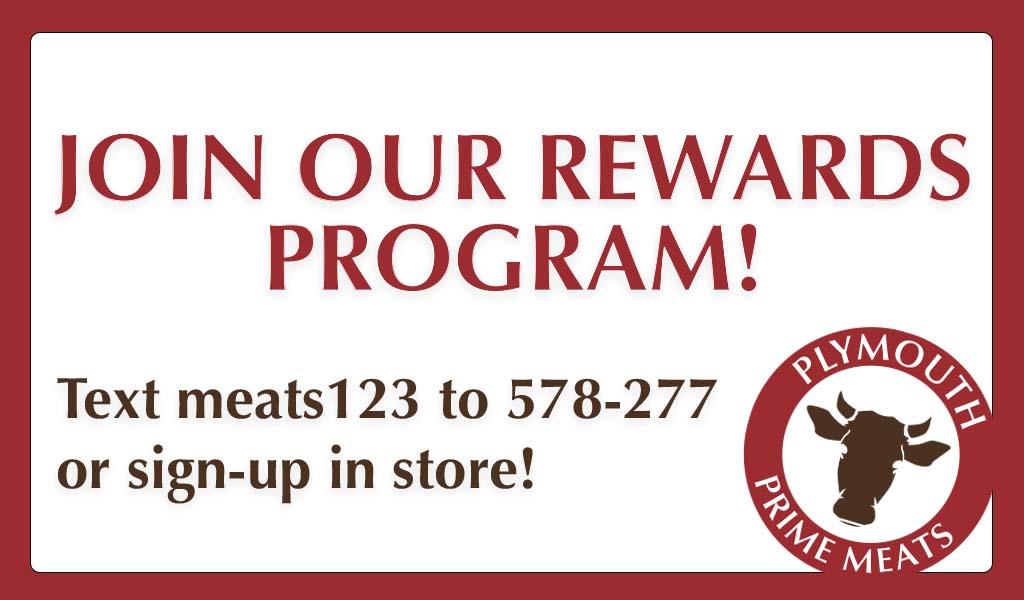 Explore Our Fresh Prime Meats & Fresh Seafood
We strive to provide our customers the highest quality cuts of meat and fresh seafood in the Metro Detroit area. To ensure we are providing the best butcher products year round we have a rotating showcase. Some products listed on our website may not currently be in store due to seasonality or demand. If you want to be certain we have a product in stock, please feel free to give our butcher shop a call at
(734) 927-5500
.
USDA Certified Black Angus Beef
We carefully choose family ranchers who have a passion for raising high-quality Angus cattle and fully understand the steps required to achieve a memorable eating experience. 1855 Black Angus is offered in USDA Prime and Upper 2/3 Choice, ensuring ideal marbling for the most flavorful and juicy beef.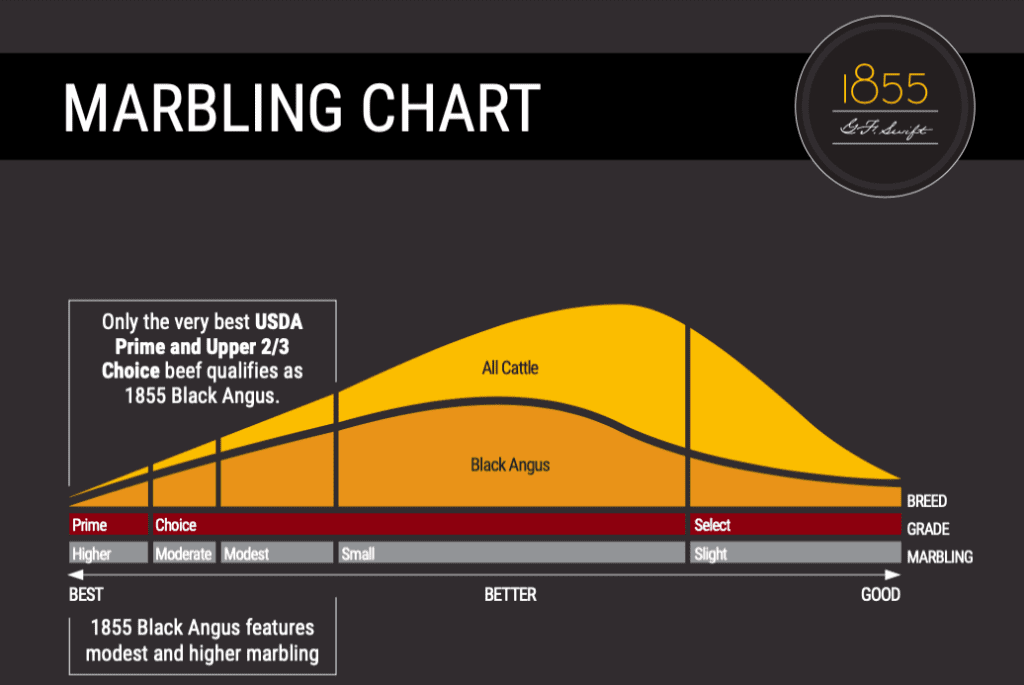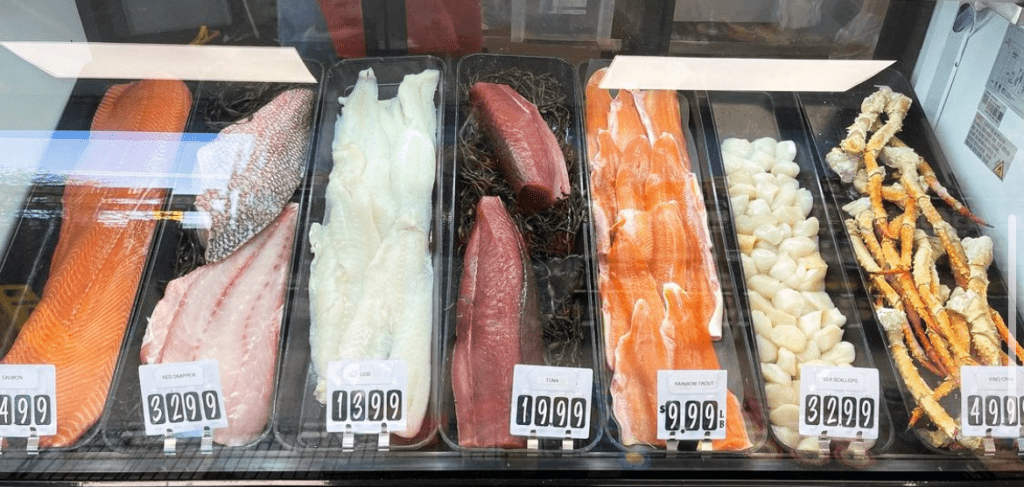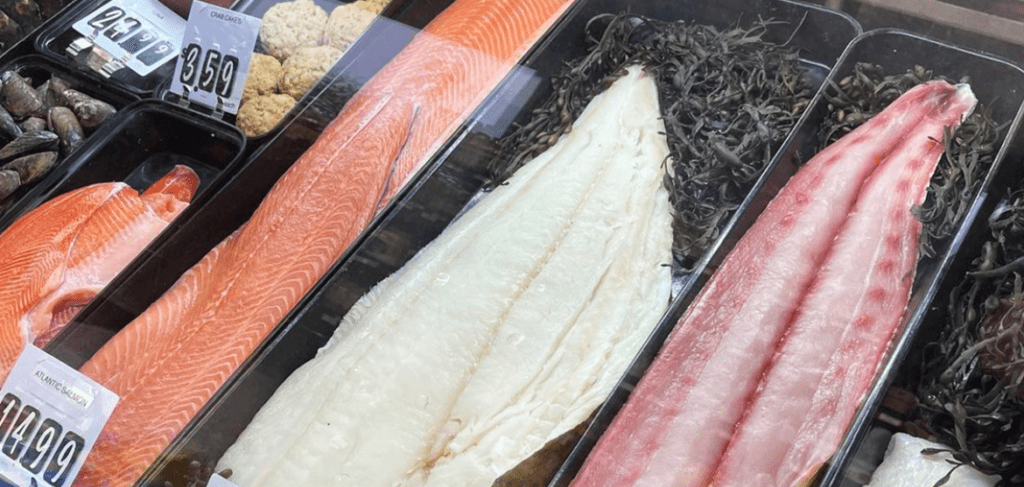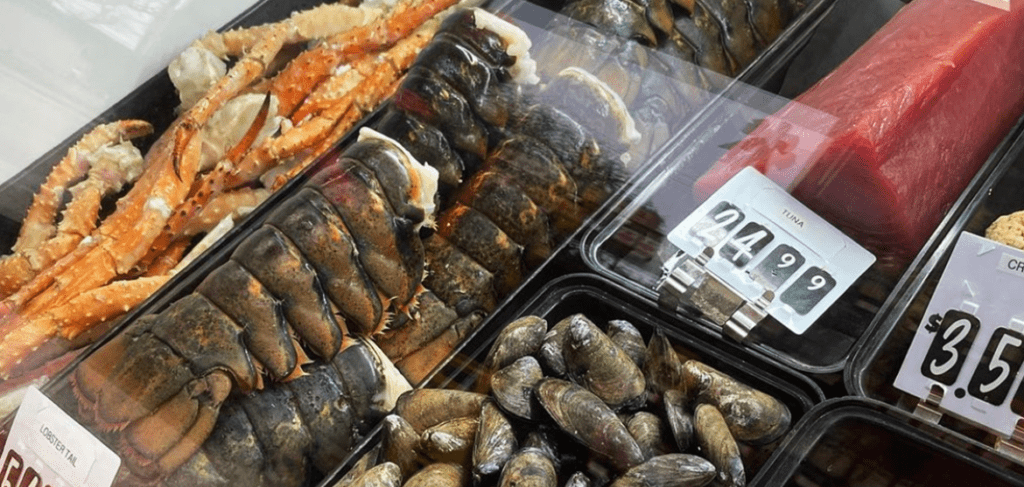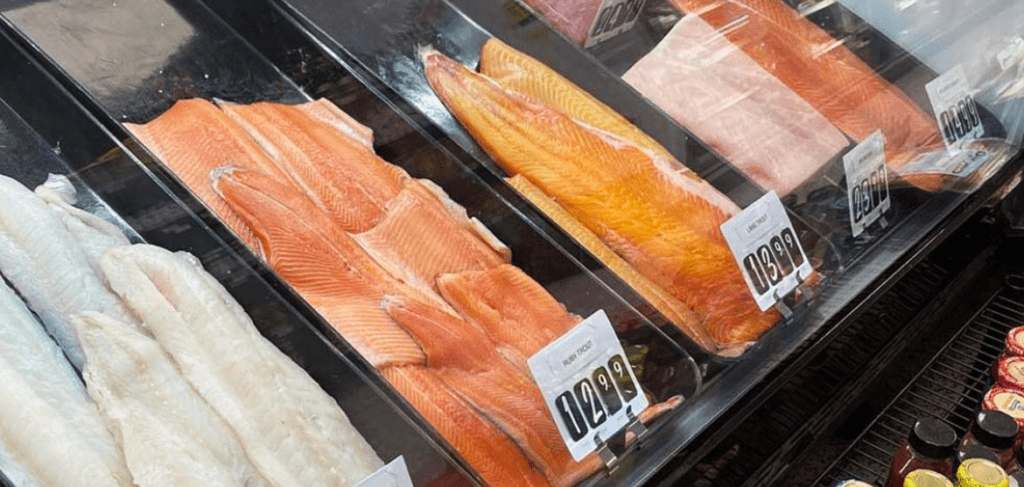 We are proud to be more than a butcher shop. We also offer a wide variety of fresh seafood products that are delivered to our store weekly. Select from a variety of fresh seafood products such as whitefish, cod, salmon, lobster, and more! Call today and place your order for fresh seafood!
Like Plymouth Prime Meats On Facebook